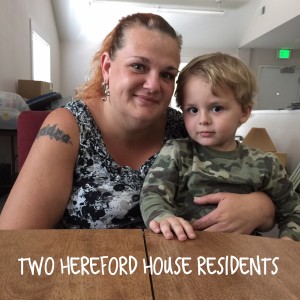 We are currently seeking to raise 1,500 to purchase a fridge,           a stove, other furnishings and to to landscape of small outdoor garden space to be used by Hereford House transitional housing residents.
Check donations can be written payable to 'Hereford House' and are tax deductible. Mail Checks c/o St Andrew and All Souls Episcopal Church, 7600 N Hereford Ave Portland, OR 97203.
You may also give online on this website here: Please give as you are able to help us reach this goal.